Founded
1872
Nickname
Same Olds
The Dons
The Bombers
Motto
Suaviter in Modo, Fortiter in Re
gently in manner, resolutely in execution
The club was founded in 1872 by members of the Royal Agricultural Society, the Melbourne Hunt Club and the Victorian Woolbrokers at a meeting in the home of a well-known brewery family, the McCrackens, whose Ascot Vale property hosted a team of local junior players.
A founding member of both the VFA in 1877 and the VFL in 1896, Essendon is one of Australia's best-known football clubs.
On 7 June 1873 the club played its first recorded match against Carlton, with Essendon winning by one goal.
Essendon played 13 matches during its first season in the VFA, winning seven, with four draws and losing two.
Essendon's first VFL game was in 1897 was against Geelong at Corio Oval in Geelong.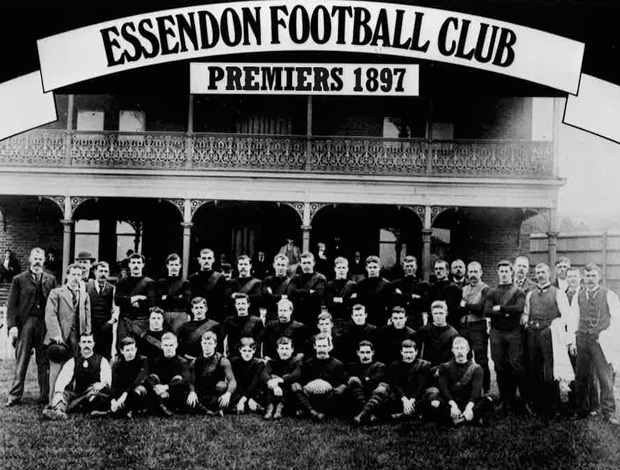 The club won its first VFL premiership in the 1897 Grand Final.