fitzroy lions
The Fitzroy Football Club was formed at a meeting at the Brunswick Hotel on 26 September 1883 to represent the inner‑Melbourne suburb of Fitzroy.
In 1897 they were one of the eight clubs who broke away from the VFA to form the VFL.
Founded
26 Sept 1883
Merged
1996
Nicknames
Lions
Maroons
The Roys
Gorillas
It was a foundation member club of the VFL in 1897.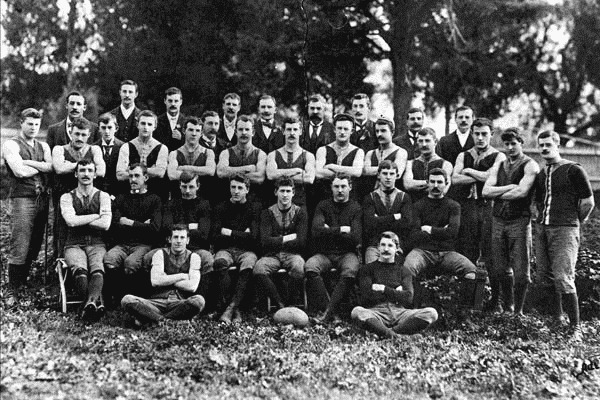 The VFA made changes to their rules, allowing Fitzroy to join as the seventh club in 1884, playing in the maroon and blue colours of the local Normanby Junior Football Club.
The club ran into financial difficulties in the 1980s after decades of poor on-field performance and was forced to merge with the Brisbane Bears at the end of the 1996 to form the Brisbane Lions.
Later, Fitzroy resumed its original identity in the Victorian Football League through its use of their 1975–1996 VFL-AFL jumper, their theme song and their home ground at the Brunswick Street Oval.
Playing Uniform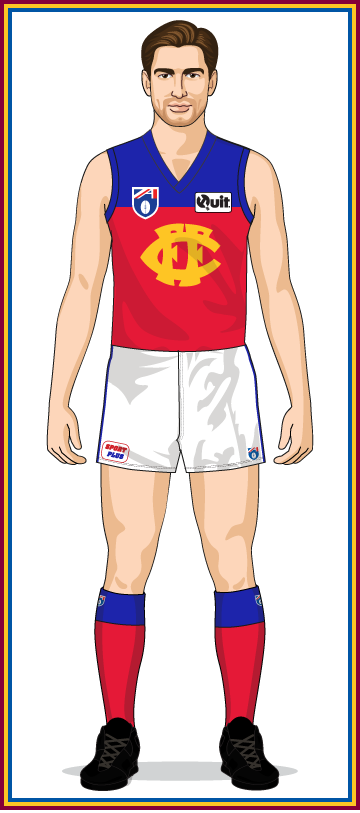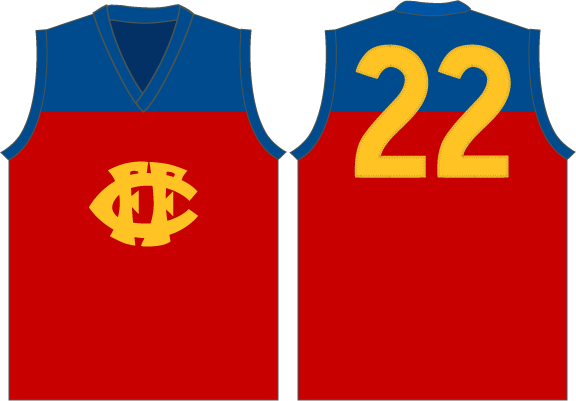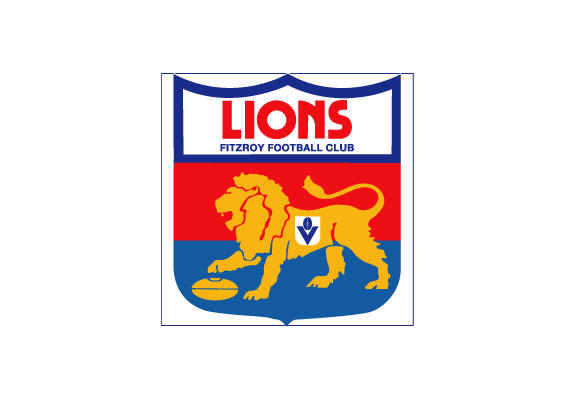 Club Song
We are the boys from old Fitzroy,
We wear the colours maroon and blue,
We will always fight for victory,
And we'll always see it through,
Win or lose, we do or die,
In defeat, we always try,
Fitzroy, Fitzroy,
The club we hold so dear,
Premiers, we'll be this year!

Sung to the tune of La Marseillaise,
the French national anthem.
Their 1884–1966 home ground.
The club was evicted from Junction Oval at the end of 1984 after a fifteen-year tenure, and entered another nomadic period of existence.
During the late 1980s and early 1990s, Lake Oval was their training and administrative base.
In 1995 they contested for premiership points against West Coast in Canberra.
Despite winning only four games and finishing sixth in the 1897 season, the ❛Maroons❜, as they were then known, won the premiership in 1898, winning the first Grand Final against Essendon.
Fitzroy was the most successful club in the first 10 years of the VFL, winning four premierships and finishing runners-up on three occasions. The 1913 team won the flag after winning 16 of 18 matches in the home and away season, earning the nickname ❛Unbeatables❜.
In contrast, the 1916 Fitzroy team only won 2 home and away matches and finished last in a competition reduced by the effects of World War I to four teams. All four teams qualified for the finals, and Fitzroy won their next three games to win one of the strangest premierships, coming in a year when the club also won the wooden spoon.
Only four teams contested the premiership that year, with Fitzroy finishing last at the end of the season but winning the final to complete a stunning form reversal.
The club achieved a total of eight premierships between 1898 and 1944.