Between its inception in Richmond, Melbourne in 1885 and 1907, the club competed in the VFA, winning two premierships.
Richmond joined the VFL in 1908 and has since won thirteen premierships, most recently in 2020.
founded
20 Feb 1885
nickname
Richmondites
The Wasps
The Tigers
club song
Oh, we're from Tigerland
A fighting fury,
We're from Tigerland
In any weather,
You will see us with a grin
Risking head and shin
If we're behind, then never mind
We'll fight and fight and win
For we're from Tigerland
We never weaken
'Till the final siren's gone
Like the tiger of old
We're strong and we're bold
For we're from Tiger
– Yellow and Black –
We're from Tigerland!

From a tune called Row Row Row
from the 1912 show The Ziegfeld Follies
playing uniform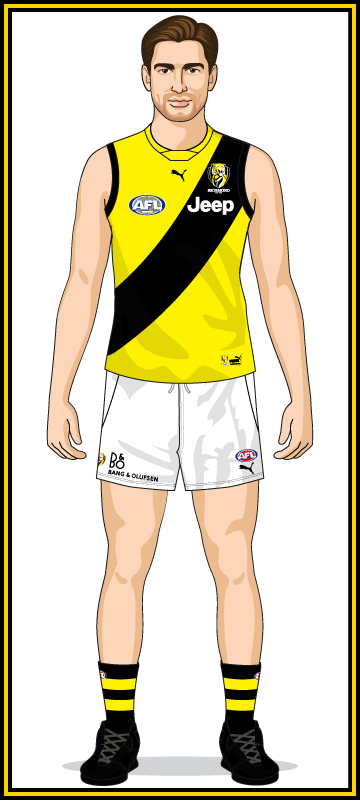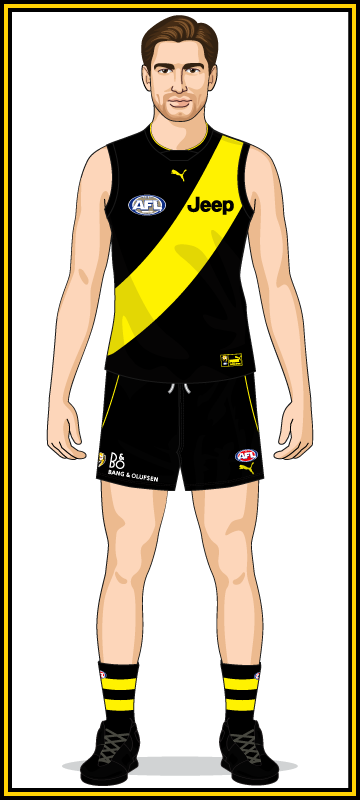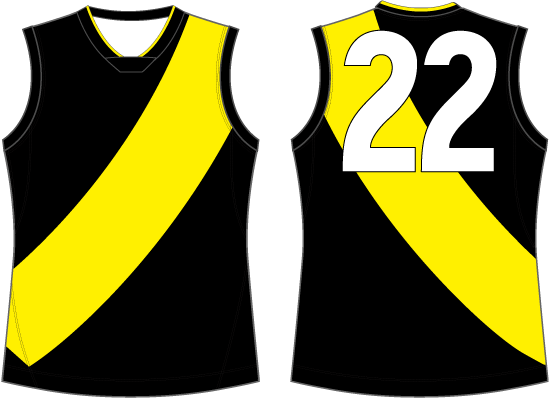 The Tigers headquarters and training facilities are located at its original home ground, the Punt Road Oval, adjacent to the MCG.
Home games are played at the MCG.