The name Marn Grook is given to the traditional games played at gatherings of up to fifty players, played over an extremely large area with games lasting up to 2 days.
At the end only one person was named the winner. The person who either kicks the furthest, jumps the highest or has the ball for the longest.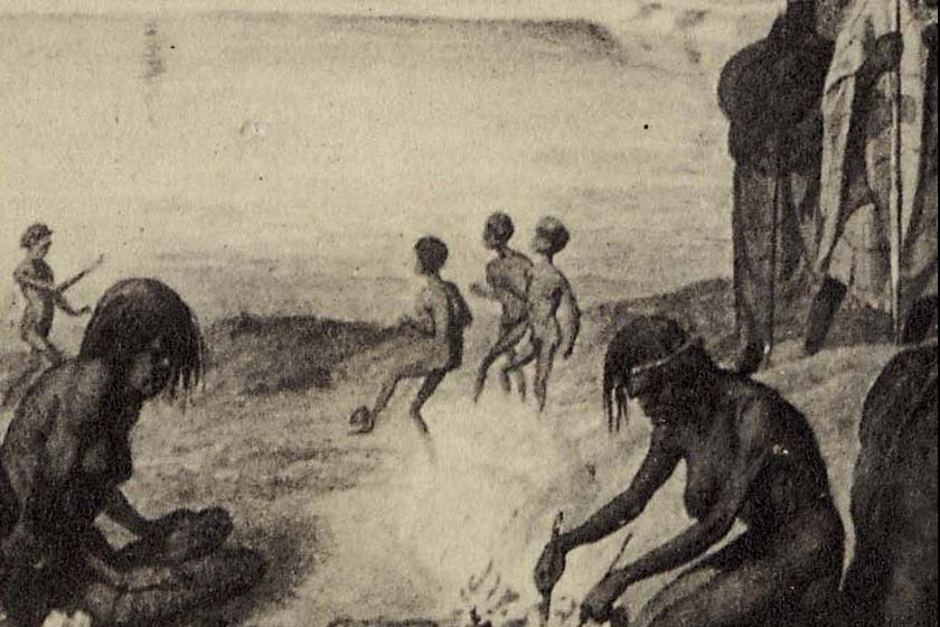 Marn Grook had a role in the formation of Australian rules football. Marngrook featured punt kicking and catching a ball made out of possum skin. And like Aussie Rules it's a contact sport between two teams that fight for possession of a ball with kicks and catches. It involved large numbers of players, and games were played over an extremely large area.
The game was not played tribe versus tribe. All tribes consisted of two halves often represented by the totemic symbols of Black Cockatoo and White Cockatoo. The tribes would divide themselves into the two teams based on the totem animal.
Here's where Marngrook starts to look more like Aussie Rules. Teams would come from all over and would be represented by different animal totems. Sound familiar?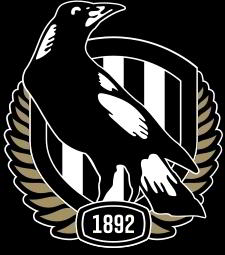 The game was subject to strict behavioural protocols and for instance all players had to be matched for size, gender and skin group relationship. However, to observers the game appeared to lack a team objective, having no real rules, or scoring. A winner could only be declared if one of the sides agreed that the other side had played better.
Individual players who consistently exhibited outstanding skills, such as leaping high over others to catch the ball, were often praised, but proficiency in the sport gave them no tribal influence.
Marngrook is also a free flowing game without an offside rule just like Aussie Rules. Then there's the mark. You catch the ball and you get a kick. It's the same in Marngrook.
In fact, the word for catch in Djab Warrung is Mumarkke or Mark for short. These similarities have led many people to believe there must be a shared history between Marngrook and Aussie Rules.
This connection has become culturally important to many people, including celebrities and professional footballers from communities in which Australian rules football is highly popular.
Aboriginal and Torres Strait Islander players from across the country have been some of the greats of the game.
They have had huge impacts on Aussie Rules throughout its history.
Currently Aboriginal and Torres Strait Islander people make up 10% of players in the men's AFL.